A national program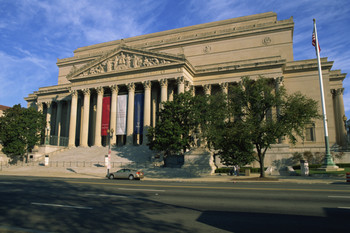 What do Brockton, Mass.; Jackson, Miss.; and Kalispell, Mont., have in common? Not a lot. And that's why those communities were chosen by the Washington, D.C.-based Center for Workforce Preparation for a program aimed at helping HR professionals tap local resources to recruit, train and retain quality workers.
"When we rolled out the program nationally, we were looking for diversity in terms of geography, business and population, because we believe this program can and will work everywhere," says Scott Cheney, senior research and program officer for the workforce center, an affiliate of the U.S. Chamber of Commerce.
Under the program, which has been funded by the U.S. Department of Labor, a one-day seminar called a Workforce Academy brings together local businesses of all sizes and workplace development resources such as nonprofit organizations, staffing firms, transportation providers and government agencies. The seminars are developed in a collaborative effort involving the U.S. Chamber, local chambers of commerce, workforce leaders and service organizations.
The program originated four years ago in Orlando, Fla. Academies today are patterned on the basic Florida model but are tailored to meet local requirements. In order to be sure that local business needs are at the core of each seminar, a community that is accepted for the program (in 2002 there were 3,000 applications for 11 spots) must survey 300 or more local businesses to capture data on local employment issues.
According to the U.S. Chamber's internal summary report, 62 percent of academy attendees said the seminar they attended improved their partnerships with local resources for worker needs such as education, training, transportation and child care.
To date, more than 1,000 companies have completed the academies. The program is expected to double in size for 2003, although the cities have not yet been chosen.
Cheney suggests that HR professionals check for updates at the program's web site, www.uschamber.com/cwp. Click on the Projects channel to find the section on Workforce Academies.