Industry Marketing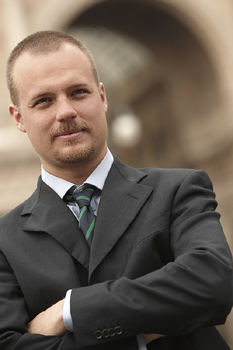 Launch an affiliate program to extend your ad reach
NICHE MARKETING HAS LONG BEEN A smart way for home business owners with tight budgets to advertise. The concept is simple: Take your clearly defined product or service and introduce it to a highly targeted group of prospects. Think newsletter, not national magazine; cable TV, not network prime time.
Now imagine taking it another step--not paying those newsletter or cable producers a dime unless your ad yields a direct sale. That's what affiliate marketing is all about. It's an Internet marketing tool that's working for large numbers of merchants who share their profits with specialized Web site owners whenever a sale goes through.
"Affiliate marketing allows a company to get free branding and very low-cost customer acquisition," says Shawn Collins, the affiliate manager for Club-Mom Inc. (www.clubmom.com), an on-line membership organization catering to mothers. "But poor management can make a program ineffective."
Preparing Your Program Before building an affiliate program of your own, determine exactly what it is you have to sell and how much of a commission you're willing to part with. If it's a product line, that's easy enough: CDNow and Amazon.com (with over 500,000 affiliates) pioneered this model by offering 5 to 15 percent commissions to any Web site owner whose link to a specific book or CD translated into a sale. Other models are "pay per click" (usually 10 cents), regardless of sale, or $1 to $2 per lead. For example, ClubMom offers $1 for every free membership referral.
You need a structure to support your program--you can sign on with an affiliate solution provider, purchase an off-the-shelf software program, or build and customizing the technology in-house.
Most home businesses will opt for the first solution. "As a one-person business, I wanted a completely hosted operation that required no technical input on my part," says Pat Katepoo, president of Work Options Inc. (www.workoptions.com). Katepoo chose Commission Junction, which charges a start-up fee of $795, plus 20 percent of commissions. Two other providers, Be Free Inc. and LinkShare Corp., both charge $5,000 to start, then a 2 to 3 percent cut of gross sales.
Liz Folger, owner of the work-from-home resource Bizymoms (www.bizymoms.com), took the second option, buying a $1,500 software program called Synergyx (www.synergyx.com) when she began to sell e-books through affiliates. Synergyx incorporates a shopping cart, affiliate program, merchant account, and product delivery.
Building Your "Sales Force" Once you have a program set up, the next step is to build up your troops. Seven months into its affiliate program, ClubMom has 7,000 affiliates, half of whom were referred by the solution provider Be Free.
Katepoo is relying primarily on her solution provider, Commission Junction, to refer affiliates. She also uses eTour.com, which matches sites to surfers' interests, to preselect between 75 and 100 prospective sites that she's planning to invite to join her program. "I'd rather go for quality than quantity," she says. Once her list is determined, she plans to use Web search tools like Alexa.com to categorize her prospective affiliates according to popularity and traffic patterns.
For independents like Folger, it's easy to spread the word about a new affiliate program through free services such as Affiliate Announce (affiliatetoolkit.com/ affiliate-announce) and Affiliate Broadcasting (www.affiliatebroadcast.com), which will submit your program to nearly four dozen affiliate directories.
State Your Name and Affiliation
Learn what it takes to run a successful affiliate program at information portals such as Web Marketing Today (www.webmarketingtoday.com) and ClickZ (www.clickz.com). Register your site at directories Cash Pile (www.cashpile.com), Reporting.net, Refer-It (refer-it.com), and Associate-It (associate-it.com).
Liz Folger, owner of Bizymoms, launched her own affiliate program only after being an active affiliate for a number of years. Folger gets her leads from a newsletter at AssodatePrograms.com, which, she says, "explains what's new, which programs are failing, and the latest top 10 affiliate programs in terms of sales at their own site."
Remember, however, that your goat is to get a feel for the various ways affiliates are managed, not to earn a side living off your efforts. Unless you have a very-high-traffic site and are a savvy Internet marketer, your commission checks probably won't add up to more than perhaps $25 per quarter.