TV program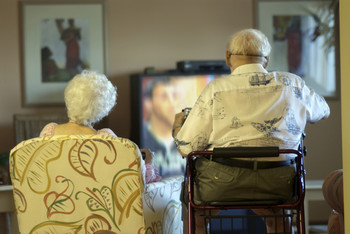 Life and Debt: Freedom Not Yet documentary by Stephanie Black airs on PBS, August 21st
For years now, leftists in the United States have referred to our Public Broadcasting Service (PBS) as the Petroleum Broadcasting Service. When Congress slashed public funding during the right-wing culture wars of the 1980s, corporations like ADM, Salomon Smith Barney, Traveler's Insurance Group, and the petroleum giants stepped in to "underwrite" news programs, including "Frontline" and "The News Hour with Jim Lehrer." The power of such "underwriting" to control the frame of dialogue was palpably felt during our last presidential election, when Jim Lehrer was chosen as head booby to pitch soft balls to Gore and Bush. Nary a word was mentioned about the growing gap between rich and poor, globalization, neo-liberal institutions such as the WTO, or the conflict of interest of corporations funding the debate commission itself.
It comes as quite a shock then to see Stephanie Black's new documentary Life and Debt, about the effects of the World Bank and IMF structural adjustment programs on Jamaica, coming to a PBS affiliate near you on August 21, at 10 PM EST. Black follows the impact of these programs on the lives of ordinary Jamaicans involved in the agriculture, tourism and manufacturing industries, including the infamous "free trade" zones.
More than any other documentary I've seen to date about the New Order, Black lets her subjects tell their emotionally devastating stories themselves. At the same time, she implicates the viewer in the struggle by framing their stories with the story of you, the American or Canadian tourist's visit to and consumption of Jamaica's tropical splendor (narration written by Jamaica Kincaid from her book "A Small Place"). She repeatedly contrasts what you will see as a protected outsider and alien with what is kept from you: what you might sense hiding underneath the surface and just out of sight.
Lyrical and emotional imagery, provided by photographers such as Spike Lee cohort Malik Sayeed, as well as an eloquent sound track of Bob and Ziggy Marley tunes push the piece well beyond cut-and-paste propaganda into the realm of truly revolutionary works.
It is the kind of film that, without being overly simplistic or reductive, you could show to a sixth grade class of students and they would clearly understand "what's going down."
When was the last time you heard anyone in PBS land compare globalization to colonialism? Not once during the last decade, and probably not again anytime soon. Do yourself a favor and tune in if you have cable or satellite TV. Better yet, gather your friends, classmates, students and family together and watch the film as step one on the road toward the coming protests against the IMF and World Bank in Washington, D.C. this September.
Kyle Henry is a film-maker whose latest video, University Inc. (funded in part by Michael Moore), was part of the McCollege Tour in the U.S.A.